Welcome!
Welcome to our church! We are a Christian church that worships the triune God: Father, Son, and Holy Spirit. Along with all Christian churches, our beliefs are summarized in the ancient words of the Apostles' Creed.
At our church, we hope that you will find a place to nurture a relationship with God and with neighbours.
Worship Services
We meet for worship services every Sunday morning at 10:30 am from September through June (10:00 am from Canada Day through Labour Day).
Looking for past sermons? We record all of our sermons; click here to download .mp3 or .wma files.
From October through May, children and young adults from Grade 3 through Grade 12 meet for class Sunday mornings from 9:30 to 10:15. Classes meet in designated rooms in the church. Look for the sign on the door for the grade you need.
Throughout the year, young children from age 3 through Grade 3 meet for their classes during the worship service. Directly before the sermon—about 25 minutes into the service—the children leave the sanctuary, gather for a short singing time, and go with their teacher to their respective classes.
Waterloo CRC Welcomes University Students
If you're looking for a church community while you're away from home, if you're looking for Sunday worship, if you're looking for Christian university friends, if you're looking for God, or if you just want a free lunch (the first Sunday of each month after the morning service!)... we warmly invite you to check us out!
Finding Us
We are located at 209 Bearinger Road (on the south-west corner of Parkside & Bearinger) in Waterloo, Ontario. The church is adjacent to the north edge of the University of Waterloo campus, and close by to Wilfrid Laurier University. Click here for a map.
Please consider joining us on Sunday! We would love to get to know you and experience the wonder of God together.
What's Going On?
Spring Clothing Sale!
The spring clothing sale will be held on April 16 from 9:00-11:00 am. This semi-annual event provides the opportunity for us to exchange and purchase quality used clothing for a minimal amount. Fill a large bag for $3, a small bag for $1, or bring in a bag of clothing to exchange for free.
As you put away your winter clothes and begin to sort your summer clothing, please consider donating to the sale. We also accept gently used children's toys, books and household items. You bring any donations the morning of the sale, or drop them off in exchange for a ticket prior to the sale: Thursday April 14 from 7:30 pm - 8:30 pm or Friday April 15 9:30 am - 11:30 pm.
Volunteers are needed to deliver flyers the week before the sale, sort clothing the morning of Friday April 15 (9:30 am - 11:30 am), and to sort and clean up on Saturday. If you are able to help, or if you have any questions, contact Evelyn Zwart (evelynzwart@aol.com, 519-747-4452).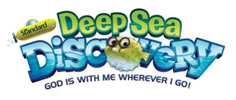 Vacation Bible School 2016:
July 18 to 22
Waterloo CRC is excited about our Vacation Bible School program this summer for kids entering JK through Grade 6! Join us from July 18 to 22, 9:00am to 11:30am, as we explore the Deep Sea and discover that God is with us wherever we go. Each day, we will experience God through stories, crafts, games, and music.
Parents and caregivers are welcome to join us around 11:15 each morning, and for our closing exercises on Thursday, July 21, at 7:00pm for our annual ice cream social and presentation, and again on Sunday, July 24, 2016 at 10:00am where the children will participate in the service.
Register using our online registration form. Questions? Email vbs@waterloocrc.org or call 519-746-5727.
Church Calendar
Check out our church calendar to stay informed about important dates and events.